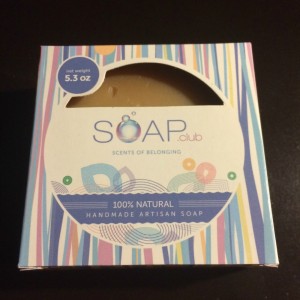 The Soap.Club offers our customers the ability to purchase our amazing soap online or join our monthly membership service.
Soap is our passion. In fact, it's our only product. We focus on premium quality soap aged up to 6 weeks and made fresh with pure ingredients that will stimulate your senses. The secret is our old-fashioned cold process soap making. Every product is made by hand, starting from stirring the recipe, cutting the bars and even packaging each individual item. Right away, you will notice the soft gentle lather that feels like lotion instead of rough sharp edges that feel scratchy or rough on your skin.
The cold process method of making soap helps enhance the fragrance. Many of the essential oils and fragrances provide the same properties used in aromatherapy and wellness programs. Feel the guilt free, sensual indulgence of our soap
The Soap.Club makes very interesting scent to please anyone who loves soaps. The Lemon Coconut scent has a light scent, nothing over powering in the least. The size of the soap bar is fairly generous, perfect for use in the shower. The coconut and lemon does give you a unplifting feeling, the soap also keep your skin feeling hydrated. Unfortunately the scent doesn't last on your skin once you are done showering, but it does leave you very clean. I love the fact that the soaps at Soap.Club are made with natural ingredients, free of chemicals and parabeans. The Soap.Club has a great selection that will make this a great gift.
The Soap was provided by Soap.Club in order to facilitate my review, I was not compensated. This review is Desafio In The City honest opinion about this product.
Letty is the other half to a multicultural family. Mother to Jonah and wife to Jonathan. Blogger at Desafio In The City a Lifestyle blog, focusing on green living, recipes, DIY, reviews and giveaways. Letty enjoys reading, dancing and crocheting.