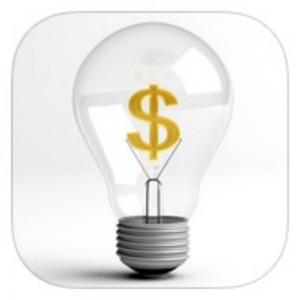 Price Comparer PRO you can manage and maintain prices for the item shop for at the grocery store/supermarket. The average consumer often or constantly buys about 200 different items, which makes it impossible to remember where there is the best buy. With Price Comparer Pro it becomes extremely easy!
FEATURES
~ Adding stores
~ Recognizing of 10 most used barcode types (EAN-8, EAN-13, QR Code, PDF417, UPC-E, Aztec, Code39, Code39Mod43, Code93, Code128)
~ Adding items manually or through barcode scanner
~ A simple checking of price through barcode scanner
~ Automatically fetching images from Internet, your photos or directly from camera
~ Filter items based on its names
~ Unlimited number of stores and items in database
~ Set sale, clearance sale or card discount for any item
~ Tracking the date of last price change
~ Automatically sorting prices from lower to higher
~ iPhone 4x/5x/6/6 Plus and iOS 7.x/8.x compatible
Love the app but it needs improvement. I do my shopping in three different supermarkets and two wholesale clubs. Although it is easy to compare the prices within supermarket, it is hard to do so between supermarkets and wholesale club. The app is super intuitive and easy to use. I am glad I can make my own database so only the items I purchase are there. It is a pain to get it going, because you need to add everything from store to items and such. However, my favorite feature is the barcode scanner. It was a breeze adding items that had it, compare to manual input (Produce). Once that hurdle is conquer it is easy the next time you are out shopping to see if the last time you purchase a particular item in that store has the best value compare to others. My big issue is that I can't compare the prices of any items between supermarket and wholesale club. It need a unit section in which you can enter count, weight, volume, area and length of products to be calculated by unit. By adding a product with any of these units it will give you a better comparison between the wholesale club and the supermarket.
Example:
Supermarket A – Peanut Butter Powder 8oz $3.99 about $0.50/oz
Wholesale Club A – Peanut Butter Powder 30oz (two containers of 15oz each) $5.99 about $0.20/oz
In this example above it is best to enter those items by weight and not by count since the volume is so different in each case. As you can see getting the powder at the wholesale club would be the best deal.
Add this feature and I will revised my review.
The App was provided by Velibor Santic in order to facilitate my review, I was not compensated. This review is Desafio In The City honest opinion about this product.
Letty is the other half to a multicultural family. Mother to Jonah and wife to Jonathan. Blogger at Desafio In The City a Lifestyle blog, focusing on green living, recipes, DIY, reviews and giveaways. Letty enjoys reading, dancing and crocheting.