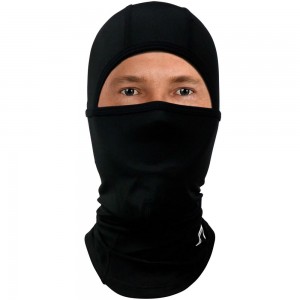 CompressionZ uses special fabric to design high-quality balaclava face mask that reaches new standards for absorbency, Durability, Abrasion Resistance and wind protection.
~ High performance fabric
~ Keeps you warm in cold temperatures, & keeps cool in hotter temperatures
~ Protects your skin from harmful sun rays with UV protection
~ Anti bacterial material to reduce odor
~ Keeps you dry & comfortable even with longer use
~ Breathable and comfortable as we use anti itch material
~ Retains shape even after multiple washes
~ Allows greater flexibility & motion with no skin chafing or irritation
~ Quick dry, moisture wicking material ensures you stay dry and comfortable, and does not stick to your skin
~ Lightweight, stays in place and does not slide around during activity

Who is this Suitable For:
~ Runners
~ Cyclists
~ Skiing
~ Joggers
~ Snowsports e.g. snowboarding
~ Outdoor sports
~ Cyclists
~ Motorcycling
~ Climbing
~ Gym Workouts
~ Hiking/ Trekking
~ Paintball
I live in the Northeast and during the winter month we have to bundle up very well in order to keep warm. I have use other balaclavas made of yarn or cotton, this is my first time giving this compression balaclava a try. I was really please with soft material this mask is made of. It feel very comfortable against my skin! It's has so many uses, didn't know how versatile it is! Despite being very lightweight and breathable, it does a great job of keeping you warm. I am very impressed. I wish they sell it in various sizes since I would like to get one for my husband and the Medium size doesn't fit him.
The Balaclava was provided by CompressionZ in order to facilitate my review, I was not compensated. This review is Desafio In The City honest opinion about this product.
Letty is the other half to a multicultural family. Mother to Jonah and wife to Jonathan. Blogger at Desafio In The City a Lifestyle blog, focusing on green living, recipes, DIY, reviews and giveaways. Letty enjoys reading, dancing and crocheting.