I am very picky when it comes to my brows and what I put on them. Paula Dorf 2 + 1 for Brows is working really well. I am more into having a natural brow than too dramatic, I like my brows to look really real.
Paula Dorf 2 + 1 for Brows comes in 4 different shades:
I choose the brunette. It comes in a round screw top black plastic container section in three, one contains the brow wax and the other two contain the brow powders in two different tones. I try to do a comparison, but I didn't see much of a difference on my skin, but it looks like one color is warmer than the other.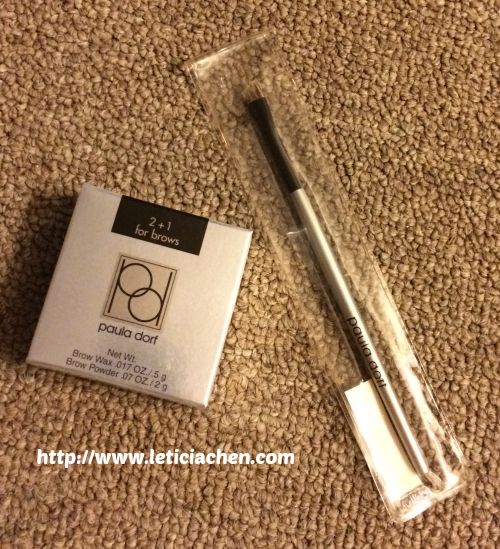 The powder is very pigmented and stays where you put it, especially when used wet, which I prefer because it applies faster. The wax keeps stray hairs in place and generally does what it's supposed to do very well. Using the combination of wax and powder will help you keep the color in place and not bleed out. I went for a swim and forgot to remove my makeup, I was very surprise that my brow color was still there, it wasn't even smudge.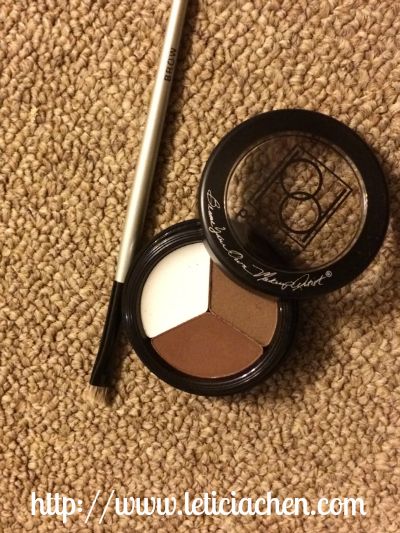 I also received the Paula Dorf Perfect Brow Brush. It is an angled brush that allows for precise application and the quality is outstanding.
I am loving the Paula Dorf 2 + 1 for Brows and it has become one of my go to products. I am glad that the switch from pencil to powder has been seamlessly.
You can check out the Paula Dorf 2 + 1 for Brows at pauladorf.com
Use Code: BROWBRUSH with any 2 + 1 for Brows purchase for a free Perfect Brow Brush
You can also find Paula Dorf on the following Social Sites:
~Powered by BrandBacker~
Letty is the other half to a multicultural family. Mother to Jonah and wife to Jonathan. Blogger at Desafio In The City a Lifestyle blog, focusing on green living, recipes, DIY, reviews and giveaways. Letty enjoys reading, dancing and crocheting.