At our Third Annual Family Barbecue, the highlight of the day was my son's first Carjacking. He wander off while in the care of his grandmother and went to another Barbecue pit in the park and climb into the car toy of the kid in that family.
These are the woman of my family minus my Twin Sister and My Little sister.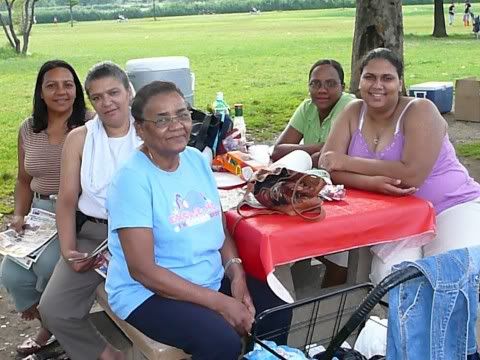 All the Kids in top of my husband.

Letty is the other half to a multicultural family. Mother to Jonah and wife to Jonathan. Blogger at Desafio In The City a Lifestyle blog, focusing on green living, recipes, DIY, reviews and giveaways. Letty enjoys reading, dancing and crocheting.